Conferences

we attended

We provide

Consulting

We provide

Fintech

We provide

Audit

We provide

We provide

We provide
We provide formation of Payment and E-money companies, compliance and IT solutions.
ARGENTA SOLUTIONS provides all necessary licensing services, including preparation of licensing documentation, financial part of the application, representation in Central Banks during the licensing procedure, company incorporation, office registration, advice on AML, IT, HR, compliance and other issues arising during the business incorporation. When the license is issued, ARGENTA SOLUTIONS offers accounting, regulatory reporting, audit, compliance and legal services for the operational business.
ARGENTA SOLUTIONS assists Payment, E-money institutions and other FinTech companies in preparation of applications for both Mastercard and VISA Principal Participation and represents them during all the process of becoming the Principal Member of Mastercard and VISA.
Financial companies for sale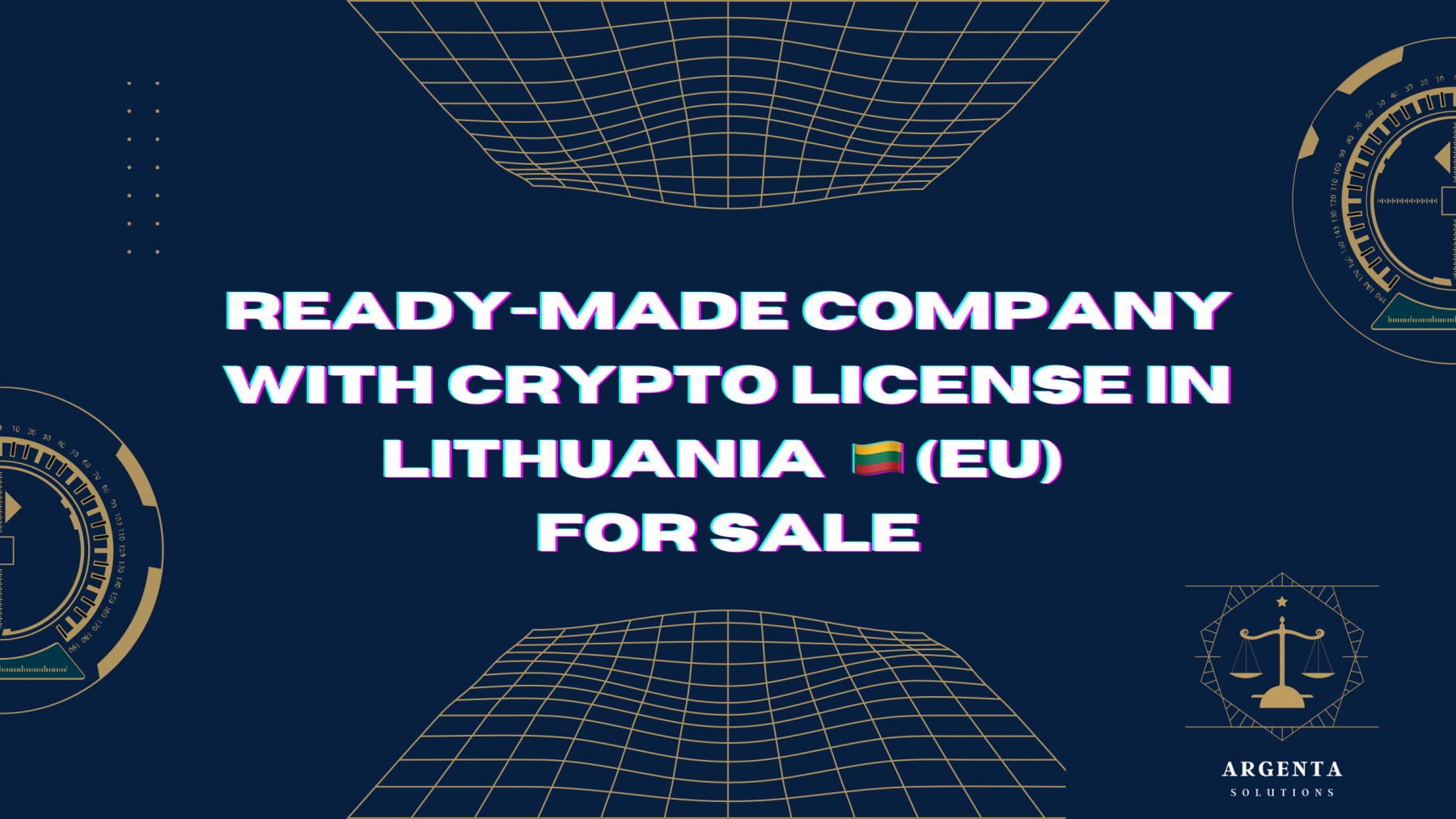 Ready-made company with crypto license
Lithuania (EU)



Permissions:
1) virtual currencies wallet service;
2) exchange, hold, purchase and sale of virtual currencies;
3) transactions with crypto assets;
4) other activities related to crypto assets and virtual currency services.
What's included:
• Ready-made company in Lithuania;
• Year of company registration: 2022;
• Obtained crypto license;
• Approved bank account in Lithuanian EMI;
• Registered address for 12 months;
• Standard AML rules;
• Company is clear, didn't conduct any activity;
• Fast track purchase.
Share capital is paid in amount of 2500€
Sales Price 30 000€ obo
Contact: care@argentasol.com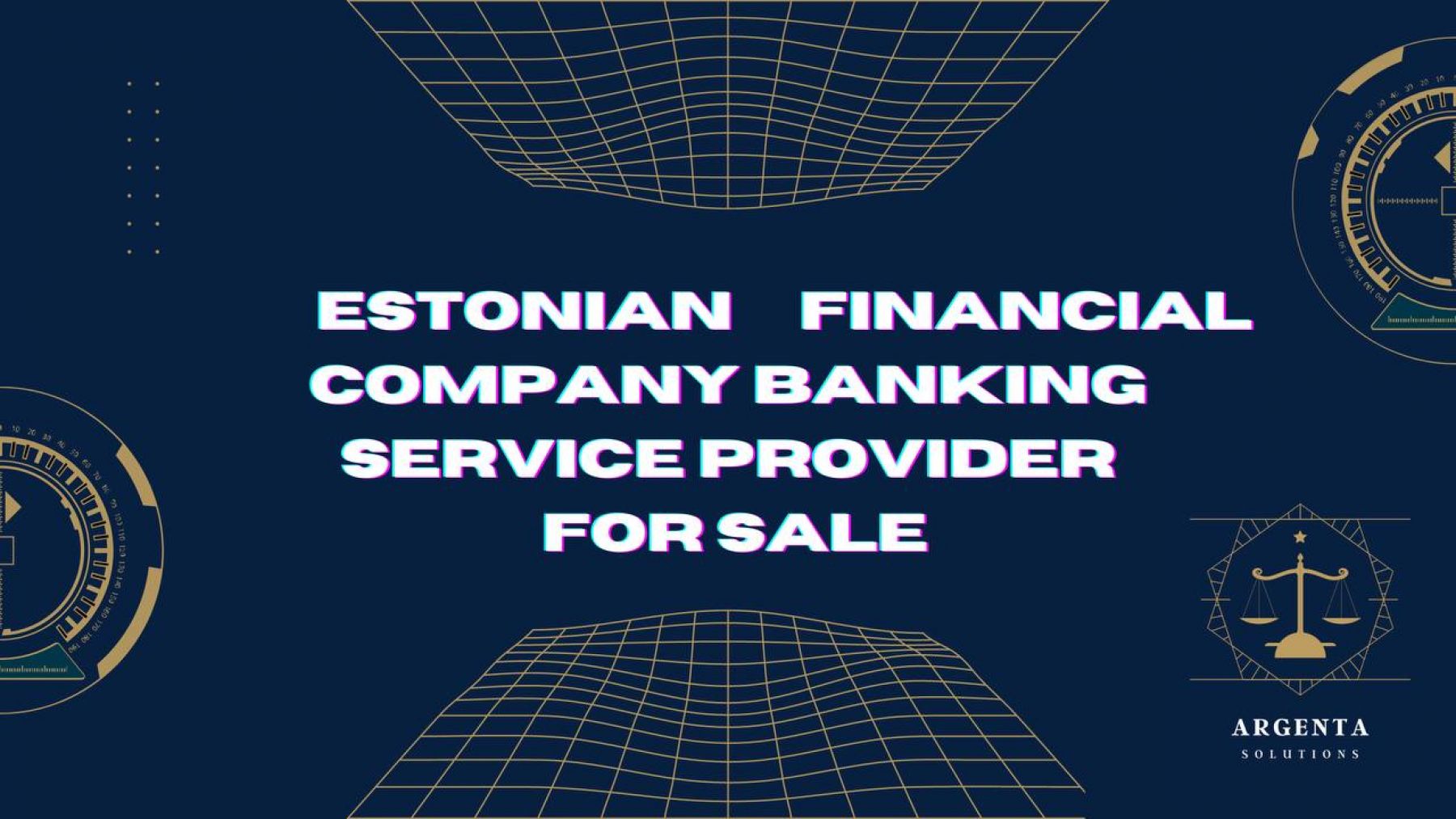 Financial Company Banking service provider for sale
Estonian (EU)



Company description:
• active white-label banking program with EMI from Ireland
• opening of private accounts with unique IBAN from Ireland IEXXXXX
• assignment of up to Three IBANs per Account
• opening of corporate accounts with monthly turnover of up to 1 000 000€
• corporate account opening possible for all EU companies (low-mid risk)
• own Software. iOS, Android, Web Apps. ApplePay and GooglePay!
• issuing of Prepaid Virtual and Plastic MasterCard for private and corporate customers
Asking price: 50 000
Contact: care@argentasol.com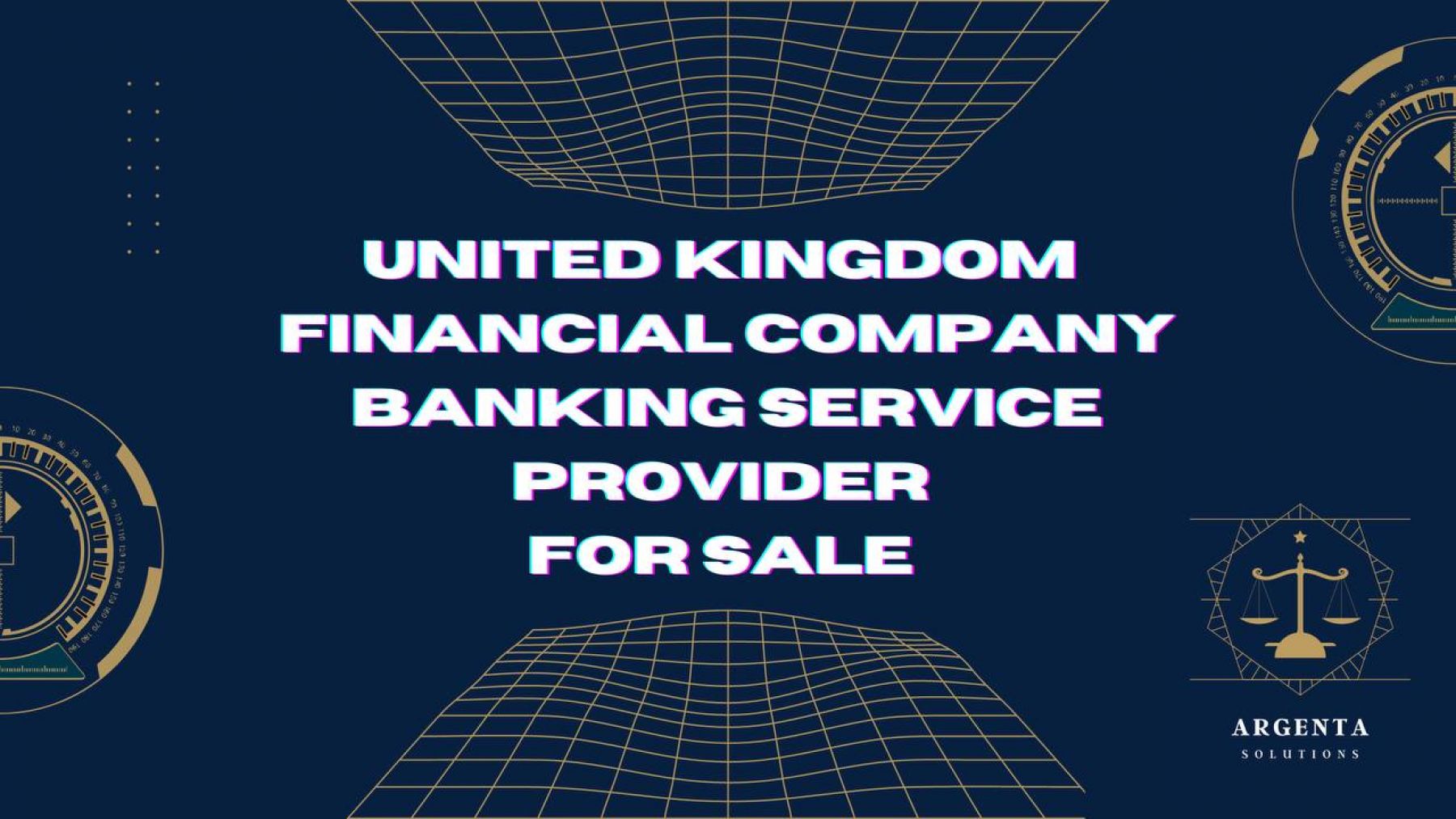 Financial Company Banking service provider for sale
United Kingdom (EU)



Company has prepared documents to submit for UK AEMI license in early January 2023
Company description:
• active white-label banking program with EMI from United Kingdom
• opening of private accounts with unique IBAN from Ireland GBXXXXX
• assignment of up to Three IBANs per Account
• active customer base of more than 2000 individuals. Monthly revenue 35 000£
• own Software. iOS, Android, Web Apps. ApplePay and GooglePay in process
• issuing of Prepaid Virtual and Plastic MasterCard for private and corporate customers
Asking price: 100 000
Contact: care@argentasol.com